Seaboard Foods in Oklahoma
The Oklahoma panhandle is the birthplace of Seaboard Foods in the early 1990s.
---
Our Operations in Oklahoma
Jobs in Oklahoma are located near Guymon in the panhandle and Hennessey in the central part of the state.
Our 900,000-square-foot fresh pork processing plant is located in Guymon. Our state-of-the-art operations follows key safety and quality processes to ensure the highest quality pork possible and to ensure a safe workplace for our employees.
The plant underwent a multi-million-dollar expansion project to boost efficiency and increase storage space, all while improving safety standards and the increasing demand for quality pork products.
Our feed mills in Guymon, Optima and Hennessey mix specialized feed rations for the pigs on nearby Seaboard Foods farms. We also have more than 200 different farms in Oklahoma which include sow farms, nurseries and finisher farms.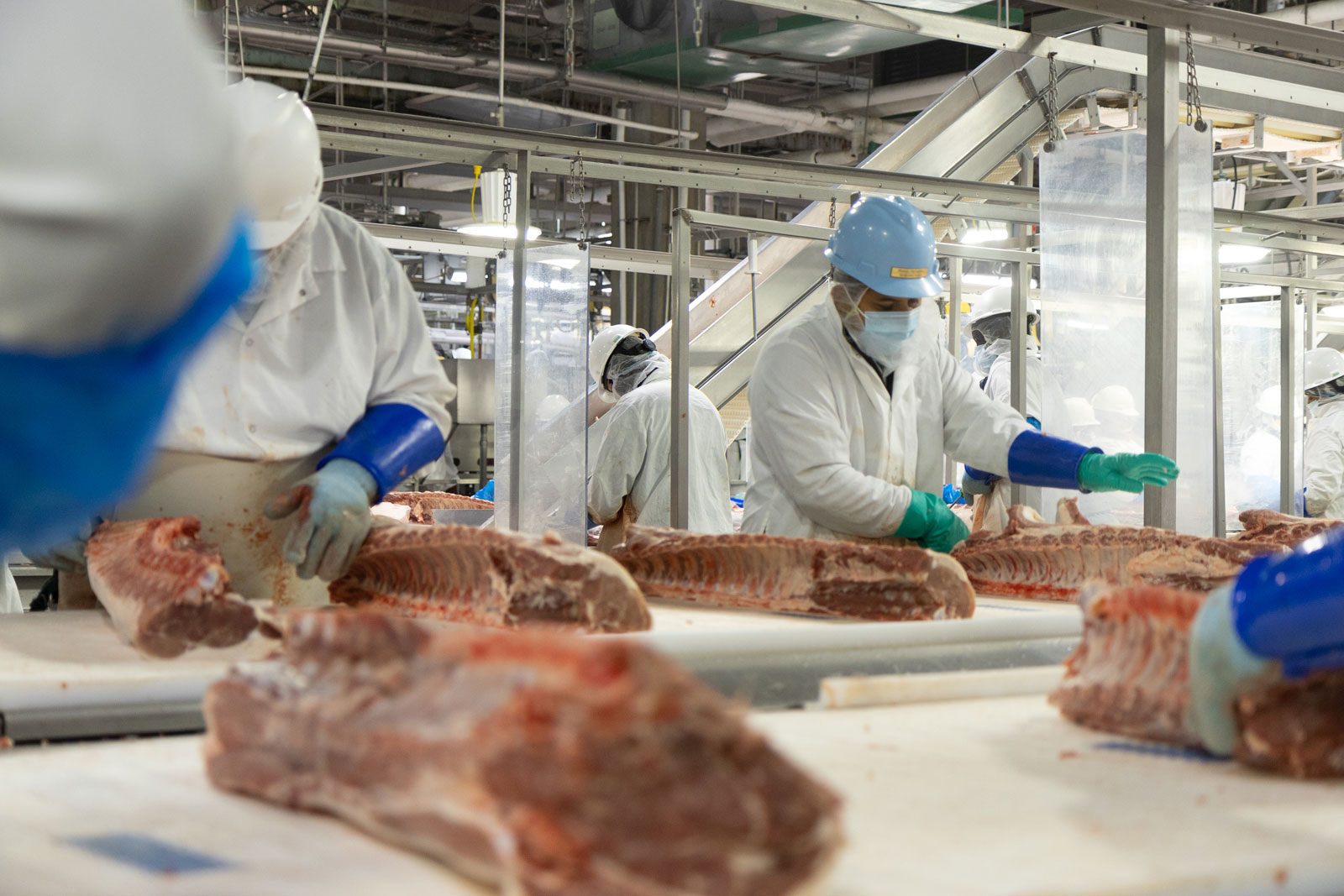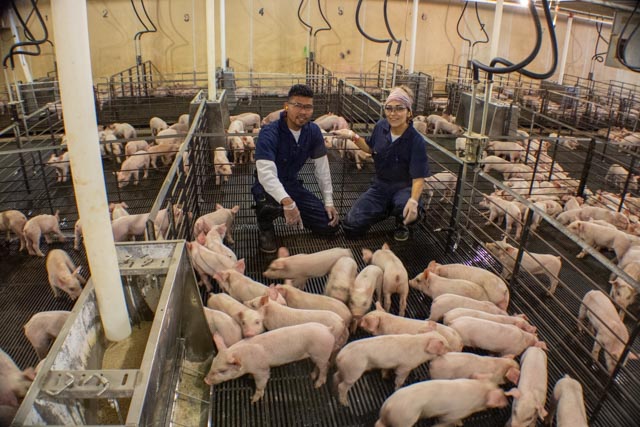 Life in Our Oklahoma Communities
Grocery stores in the towns including ethnic specialty markets and Walmart either in town or within a close driving distance
Laundromats are available
Recreation: movie theaters, casino, restaurants, art studios, community theater, public library, golf courses and fitness centers in town or within a reasonable driving distance
Cultures represented include Mexican, Guatemalan, Eritrean, Ethiopian, Sudanese, Native American and Asian
Community festivals and celebrations including Pangaea; Pioneer Days and Guymon Pioneer Days Rodeo; BBQ, Bacon, Brews and Blues Festival; Scooter's Nut Fest; 5-state Bike Rally/Poker Run; Pumpkin Patch Arts & Crafts Benefit Show; Pride of Texas Carnival; Hennessey Rodeo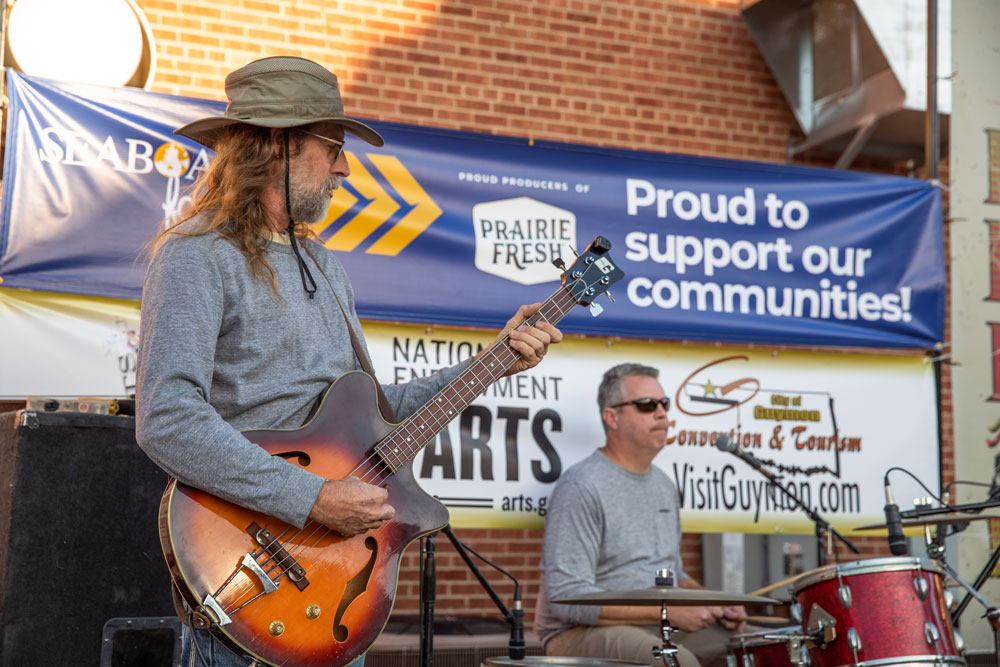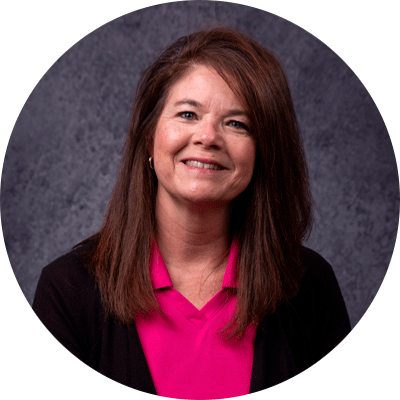 I was born and raised in Guymon. Seaboard Foods came here, reviving the community, helping the town be prosperous. That allowed me to raise my family here. I've been working with Seaboard Foods 24 years and still counting.
– Lisa O. administrative coordinator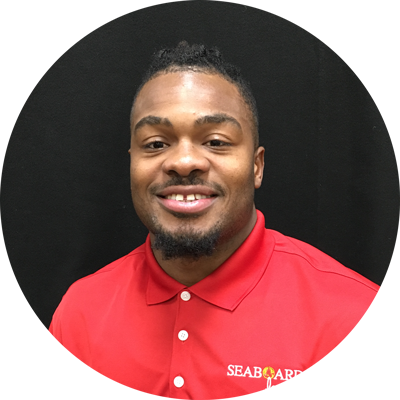 Being in Guymon, it feels like home. I came from Miami, Florida – it's a big city where no one talks to you. It was a huge culture shock. The people here are actually friendly and outgoing.
– Neptune J. plant supervisor
Accounting
Animal caretaker
Animal handler and shipper
Environmental compliance
Environmental resource management
Farm maintenance
Feed mill operator
Feed mill maintenance
HR & administrative support
Information technology
Plant maintenance
Processing plant
Production trainer
Quality assurance technician
Transportation & Class A CDL driver
Truck wash team member
---