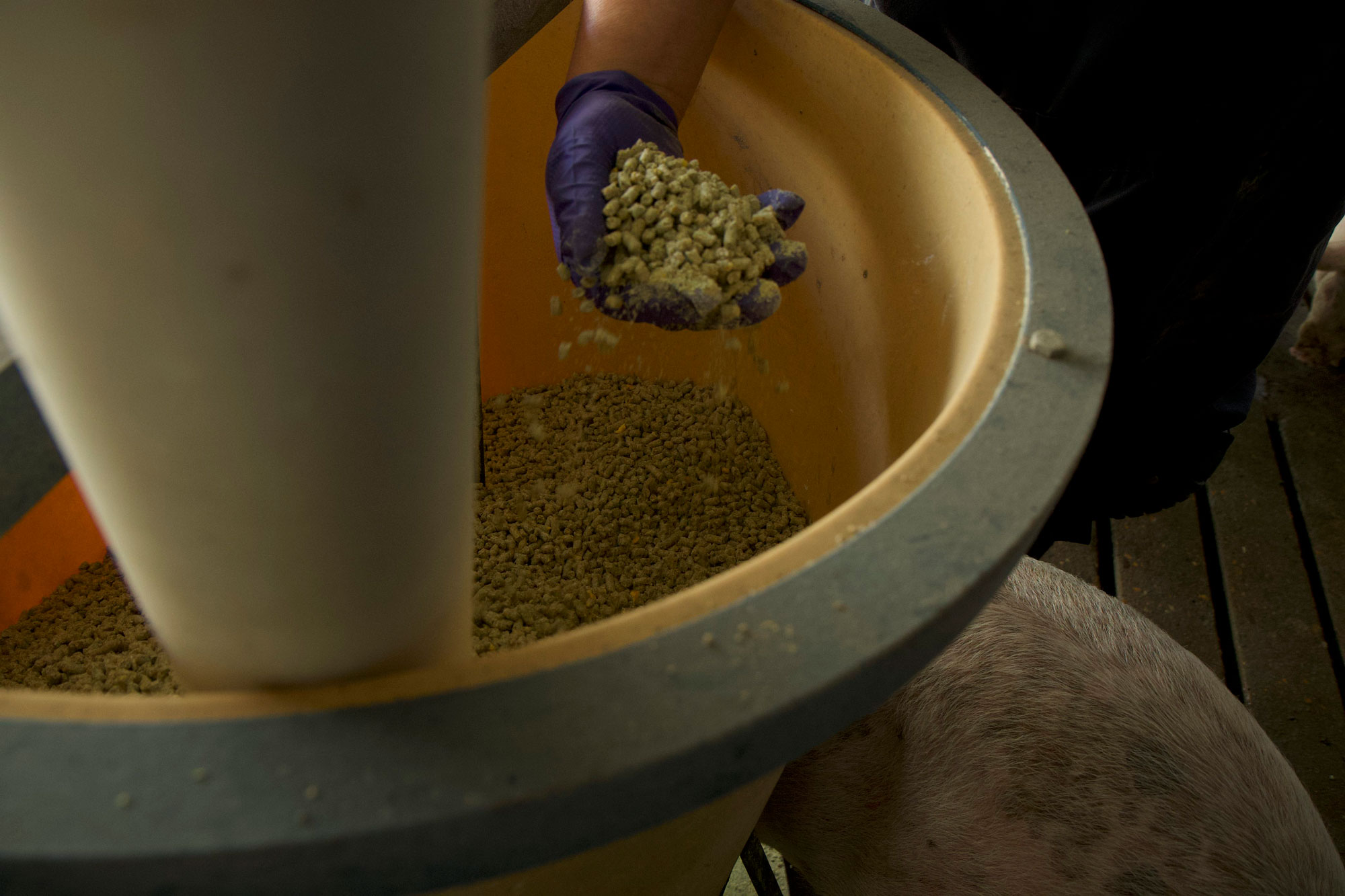 Producing Optimal Nutrition at Our Feed Mills
To keep our pigs healthy and strong, we formulate the feed rations in Seaboard Foods' own mills. Oversight of all the ingredients means we can manage the animals' diets to help support pig health and nutrition and optimize the color, consistency, tenderness and flavor of our pork.
Throughout their lives, pigs have different nutritional requirements. Guided by our team of veterinarians and animal nutritionists, we've developed up to 15 proprietary grain-based rations and specially formulated vitamin packs, adhering to strict quality standards.
1.988 million tons of corn, sorghum and wheat consumed *
315,362 tons of grain purchased from local farmers *
*2022 Seaboard Foods Sustainability Highlight Report
Eight Feed Mills Strategically Located Near Our Farms
Holyoke, Colorado
Hugoton, Kansas
Iowa Falls, Iowa
Leoti, Kansas
Guymon, Oklahoma
Okeene, Oklahoma
Optima, Oklahoma
Perryton, Texas
We have strong partnerships with local growers who are committed to meeting our standards for consistent, high-quality grains. Once the grain gets to the feed mill, it is ground, mixed and/or pelleted. We inspect batches before delivering to our farms to ensure all feed meets our specifications for nutrients and safety.