​​​​​​​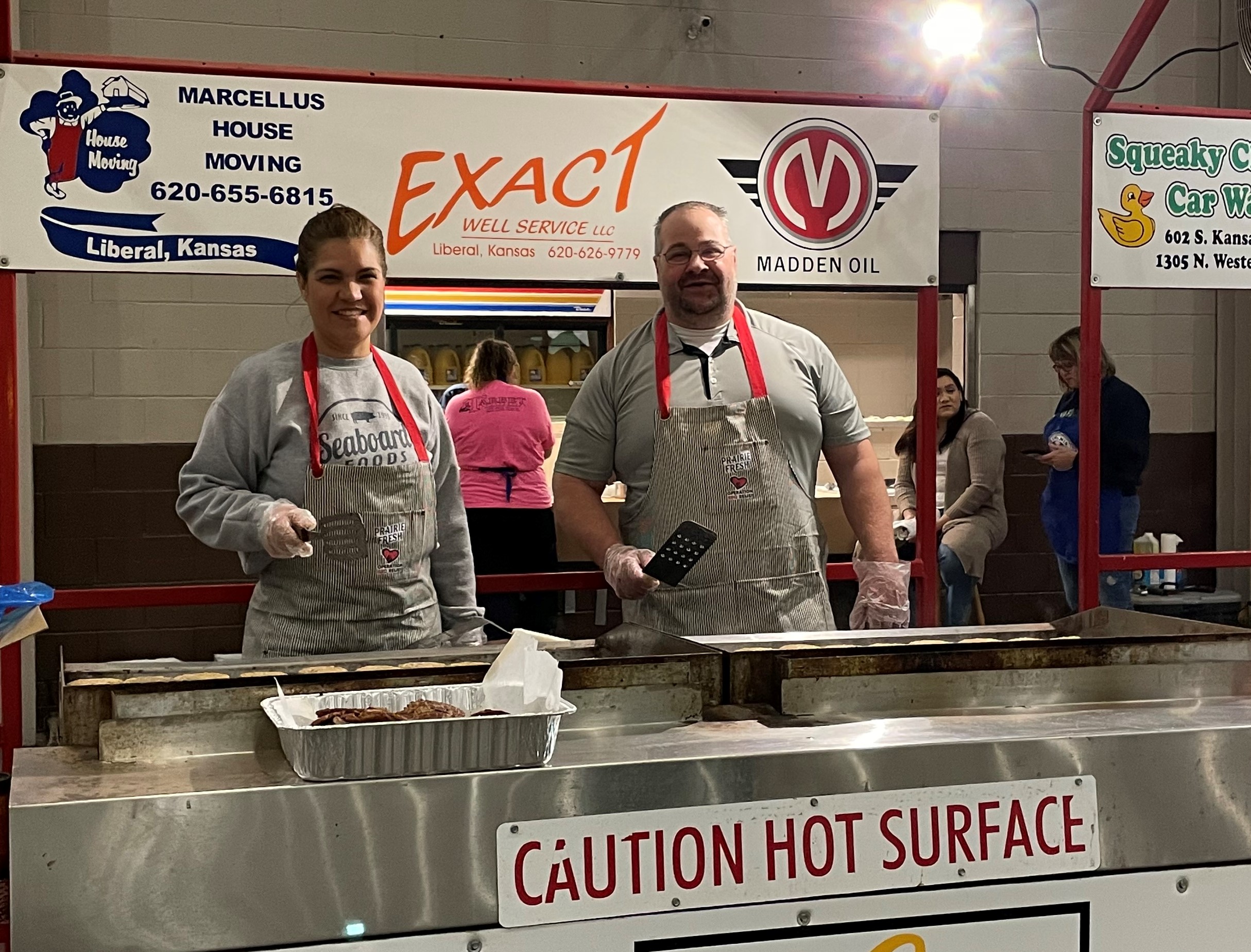 Another year has passed as the community of Liberal, Kan., celebrated International Pancake Day. Pancake Day is the annual commemoration of the day before Lent much like Mardi Gras, Fat Tuesday and Shrove Tuesday.
Liberal's Pancake Day festivities are filled with activities paying homage to the first Pancake Day in Olney, Buckinghamshire, England, in 1445. A woman making pancakes focused on using up cooking fats, which was forbidden during Lent, was late for church. Upon hearing the church bells calling everyone to Shrove Tuesday service, the woman still wearing her apron grabbed her head scarf and ran 415 yards to church carrying a frying pan and pancake.​​
Fast forward 600 years to 1950 where Liberal Jaycee President R.J. Leete saw a photo in a magazine of women in Olney racing to church. Leete contacted the vicar of the Olney church and challenged the town's women to race the women in Liberal. Mirroring the Olney tradition, the winner would receive the "Kiss of Peace" from the local bellringer.
This year the festivities in Liberal began with a community pancake breakfast sponsored in part by Seaboard Foods. Employees Alaina S., talent acquisition and recruiting manager, Stew C., worker's compensation manager, Veronica T., production trainer supervisor, and David W., community relations and recruiting support manager, volunteered serving up 2,200 sausage patties at breakfast donated by the company.​
Other activities included a pancake eating and flipping competition and youth, mascot and men's races leading to the International Pancake Day Race. Whitney Hay of Liberal won the local race for the second straight year clocking 1:07 beating out Olney, England's runner by 3 seconds.
After the race, the Shriving service was held followed by a live video conference call with the First Methodist Church in Olney, England, where the International Pancake Day tradition originated. Finally, the Pancake Day Parade sponsored by the Rotary Club rounded out the day.
Visit the International Pancake Day Facebook page to view the videos of individuals running the race.