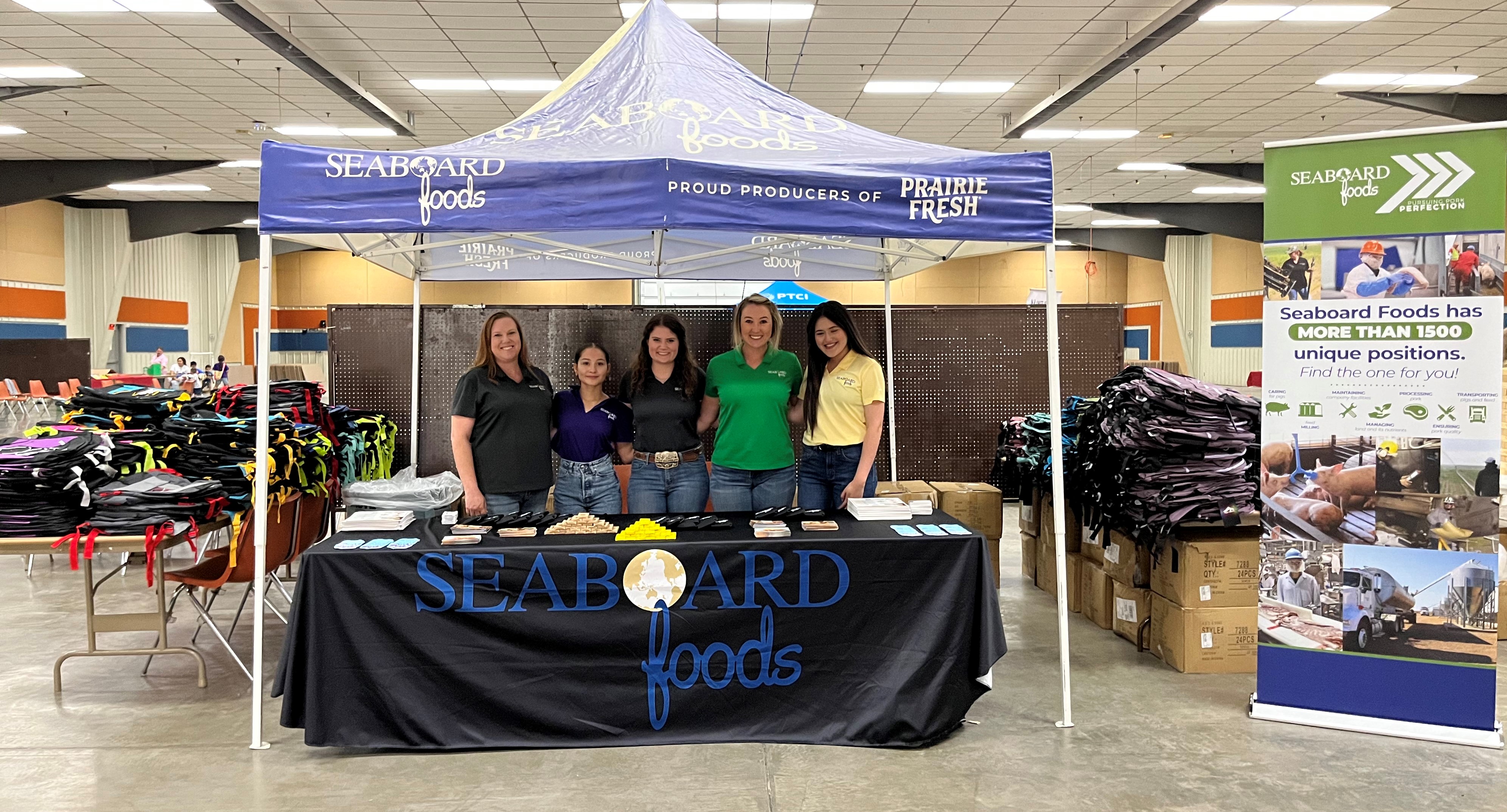 Going back to school is usually an exciting time for students and parents, but the Texas County Back-to-School Children's Health Fair made it fun and helpful, too!
Seaboard Foods donated $5,000 to provide backpacks to some of the more than 1,000 students who attended the health fair hosted by the Texas County Health Improvement Organization last month. They were treated to free food, arts and crafts, games, music and giveaways.
"Seaboard Foods was our biggest sponsor this year," Costilla said. "The management showed a willingness to help improve the healthcare of our community. It is wonderful to have a partner like Seaboard Foods who recognizes how important healthcare is for our families."
Employees also gave away pork products to attendees, hosted a coloring contest and gave away healthy pork recipes that were supplied by the Oklahoma Pork Council.
"Our Children's Health Fair gives our community an opportunity to interact with healthcare professionals and resources that are available in Texas County or the surrounding counties," said Amber Costilla, executive director of the Texas County Health Improvement Organization.
Back-to-school is an important initiative for Seaboard Foods. Understanding the limits of smaller rural school districts, the company provides activities and donations to educators and students in  communities where it operates.
"Without Seaboard Foods help, we would not have had backpacks or hotdogs for the event. They also brought a team to help distribute the backpacks, along with running several games for the children," Costilla said.