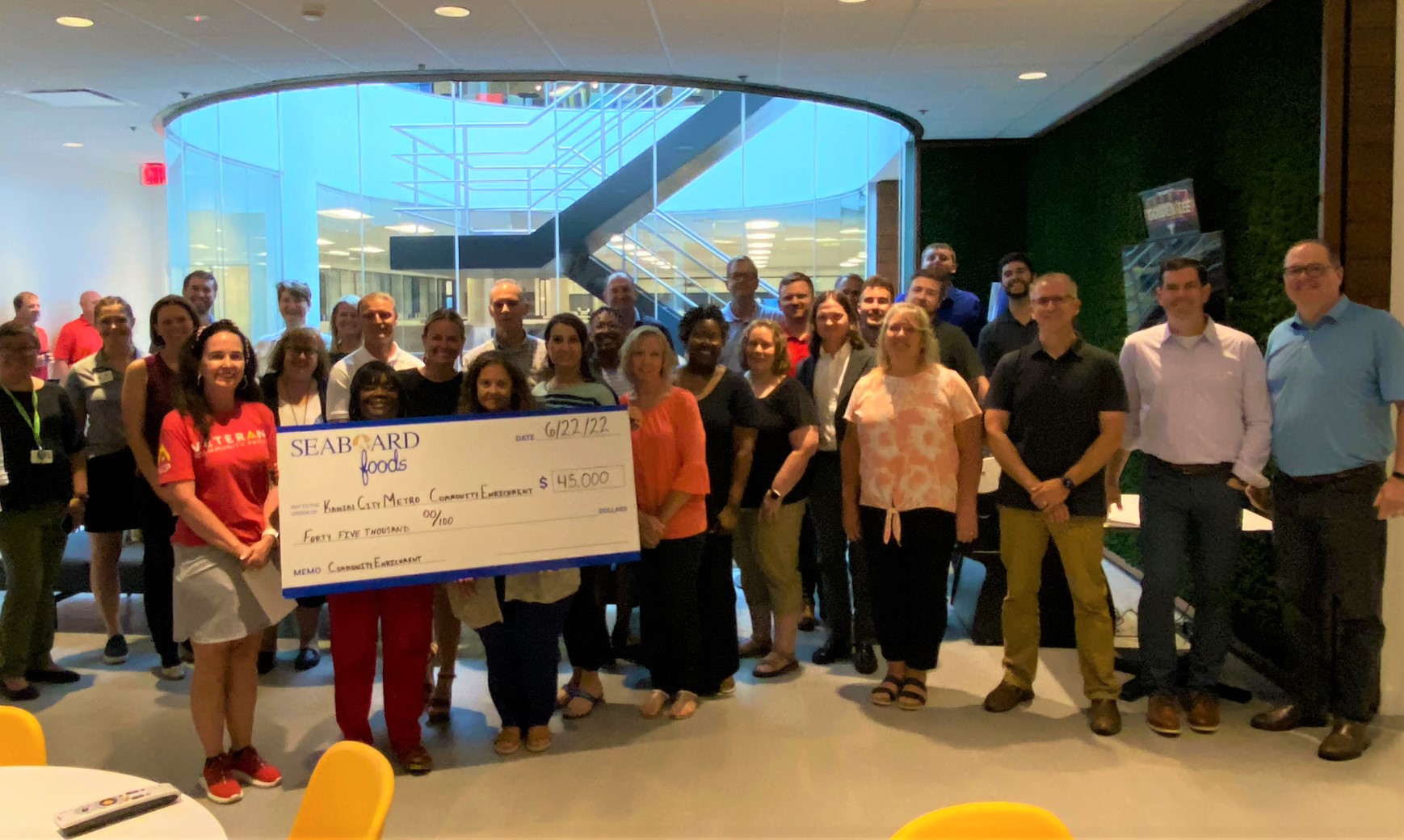 Employees gathered at the Merriam, Kan., headquarters to reveal the charities Seaboard Foods will support as part of the 2022 Kansas City Community Enrichment Program. The event also included an introduction to six employee volunteer opportunities, a donut reception and a chance to speak with the organizations' representatives about their missions.
Vice President of Human Resources & Employee Communications, Kay Stinson, presented each charity with a donation which combined totals $45,000.
"Giving back to our community makes us better neighbors. I am proud to be part of a company where employees take an active part in enriching each of the communities where we operate," said Stinson.
Every year, Merriam office employees select charities to support in the Kansas City Metro as part of the company-wide Community Enrichment Program that is focused on delivering excellence to our communities through four pillars. The pillars are:
bringing people together with food,
fueling education,
serving our hometowns, and
enriching our communities by making an impact on the community's quality of life.
Click to read more community news in other locations where we have operations.