G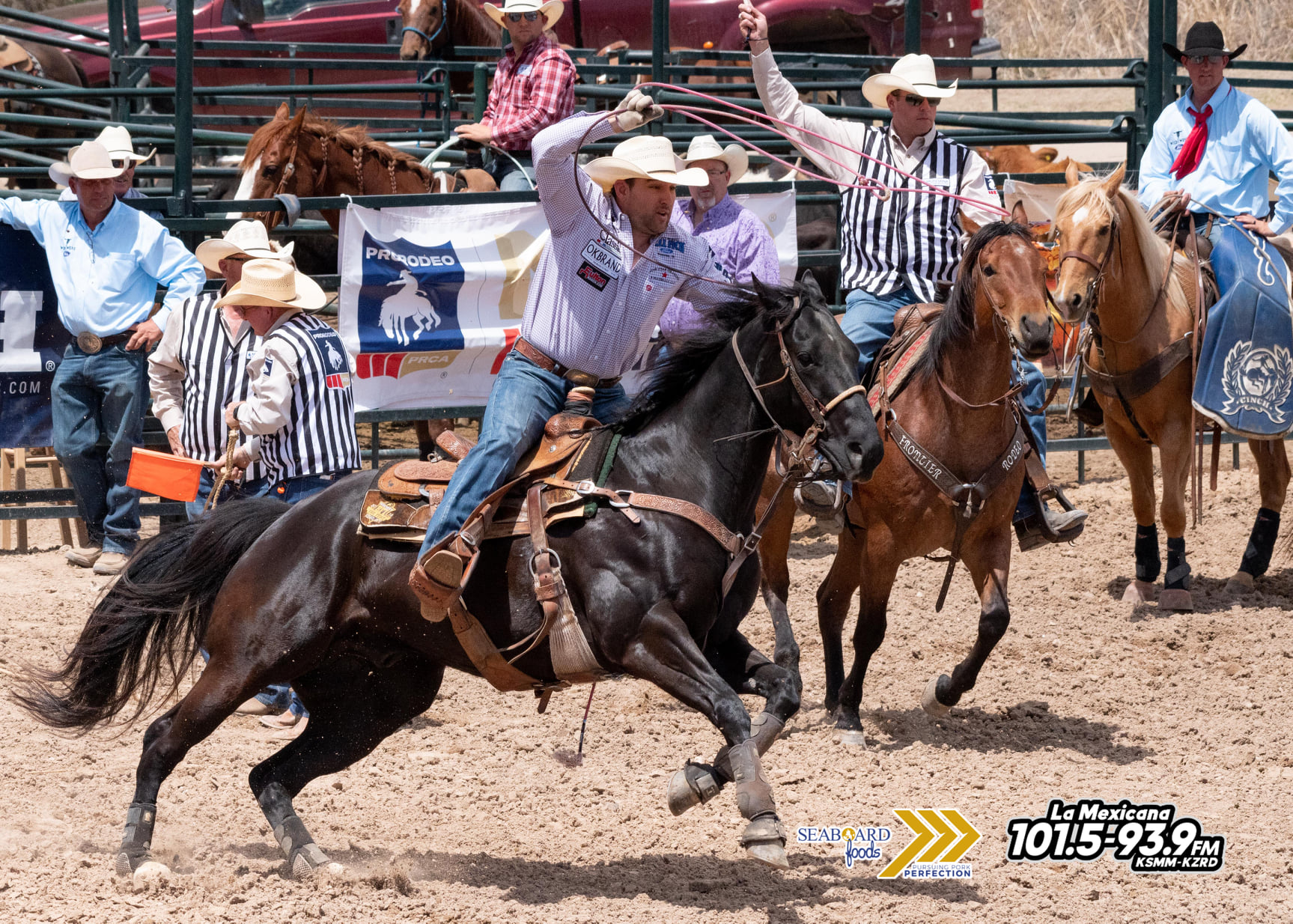 uymon, Okla., hosted the 90th annual Pioneer Days Celebration showcasing the top cowboys and cowgirls in the Professional Rodeo Cowboys Association (PRCA). The Pioneer Days Celebration was first held in 1933 when city fathers were looking for a way to bring visitors to Guymon, and a reason to celebrate during the hard times of the Depression.
The rodeo with 4 performances and large prize money for rodeo contestants has been the cornerstone of the weeklong celebration, held the first weekend in May. 
Seaboard Foods and the City of Guymon/Convention and Tourism have been the presenting sponsors for numerous years, along with many other sponsors in the area. Seaboard Foods provided free admission and parking for the Saturday and Sunday afternoon performances once again this year, allowing anyone to attend that wanted to enjoy a world class rodeo.
"​​Pioneer Days has been a great community event, and the largest event in the region for many decades. Seaboard Foods is proud to support this event with sponsor money and many volunteer hours from its employees.  The celebration is also a time to reunite with friends and family that no longer live in the area – making it a little like a reunion each year." said David W., Seaboard Foods community relations manager.
Rodeo events from bareback and saddle bronc, steer, tie-down and team roping, steer wrestling and bull riding are on the schedule each year…and everyone enjoys watching the future young cowboys and cowgirls in the mutton bustin' at the start of each performance!! Other events conducted over the weekend included a golf tournament, 5K race, parade, carnival, and mercantile​.