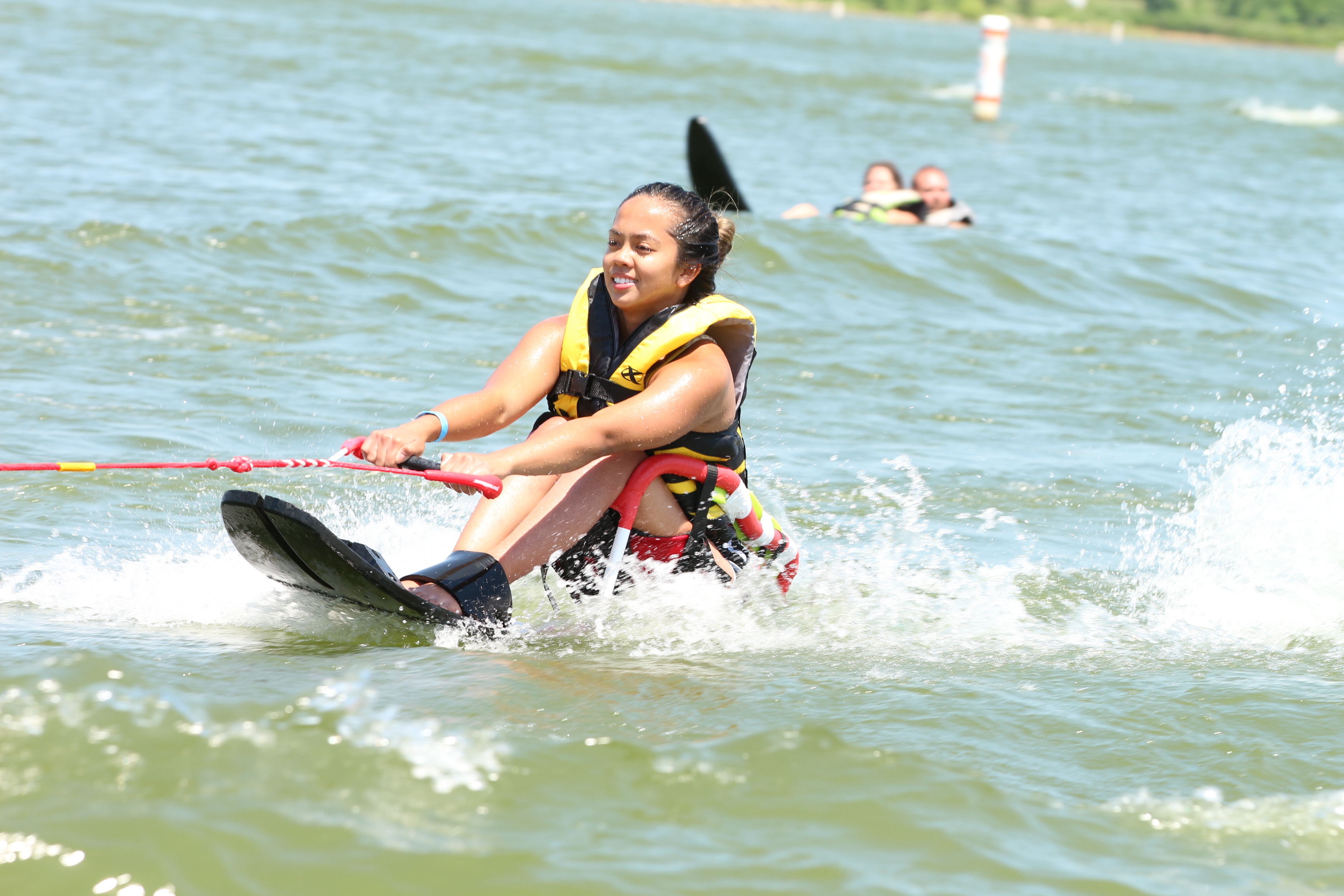 ​​​​For the first time since the onset of the pandemic, Seaboard Foods employees from the Merriam, Kan., office hit the lake to help people in need. The company sponsored Ability KC's Day at the Lake event at Smithville Lake and partnered with Operation BBQ Relief® to cook and serve pork lunches for nearly 200 participants and volunteers.
A Day at the Lake is an annual event where people with spinal cord injuries and other disabilities can safely enjoy and access water activities. Ability KC along with Midwest Adaptive Sports provided the boats, specialized equipment and skilled water volunteers who assisted dozens of participants
Ability KC, a charity supported through the Kansas City Community Giving program, is an organization that helps individuals with disabilities build brighter futures with therapeutic, educational and vocational services.  Click to learn more about the Kansas City Community Giving program.